Our family trade history depends on Ahmet TAVUKÇUOĞLU from Rize.Ahmet TAVUKÇUOĞLU had been in commercial relations with Russian traders in the market of textile.Son of Ahmet , Mecit TAVUKÇUOĞLU has joined his father's business and then carried it further at 1920s. In 1950s , Mecit's son Ihsan TAVUKÇUOĞLU has joined his fathers trade life and build his first construction at Ortakoy-Istanbul and so has stepped in the construction market.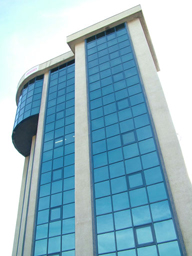 In 1955İhsan's sons Ahmet and Kemal has begun their business life and then developed it through textile and construction goods and construction.They developed their business life first in Rize and then in Istanbul.By constructing their first building in Feneryolu-Kadikoy , they had gone in a way of creating a trusty name in construction market in Istanbul. By constructing many building all over Istanbul, they have created an important market share and a trusty name in Istanbul construction market.
Management of TAVUKÇUOĞLU GROUP CONSTRUCTION at the present day is :
Kemal Azmi TAVUKÇUOĞLU
Orhan TAVUKÇUOĞLU
Erdal TAVUKÇUOĞLU
İskender TAVUKÇUOĞLU
---
Kemal TAVUKÇUOĞLU says :
Only comfort or only resistance is not enough for a building.Because people are effected by the atmposphere in which they live or work in , all their lifes. So , by using the latest technology all the projects we make creates a peacefull place to live in and resistant buildings for years.We complete our projects , knowing how much time is important at the present century. We prefer to let our name trusty and reliable, but not to risk our trusty history for making more profit. Most important inheritance for a family is a clean and reliable surname. That's my inheritance for the new generation of my familiy.
To examine our completed and future projects click here....