With the family trade tradition depending on a history over a century and the up-to-date technology we build our projects earthquake resistant , suitable to surrounding aestheticism , comfort at residences and ease of action in commercial buildings. Our main goal is to bring beauty to the city life.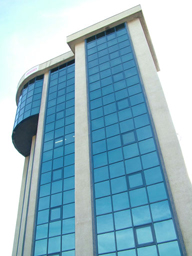 The succeses of the projects we have completed so far gave us a huge power to go further. By following all the technologic improvements in construction technology we construct our projects by latest technologic techniques so that they all are resistant, and comfortable to live and work in.
All the positive critics about our projects and the trust which is provided by our family history , are our main energy source for our business life. To examine our completed and future projects click here....